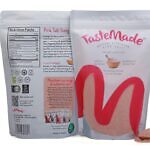 Himalayan Pink Salt
July 28, 2022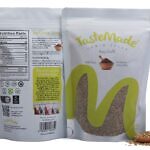 Cumin
October 11, 2022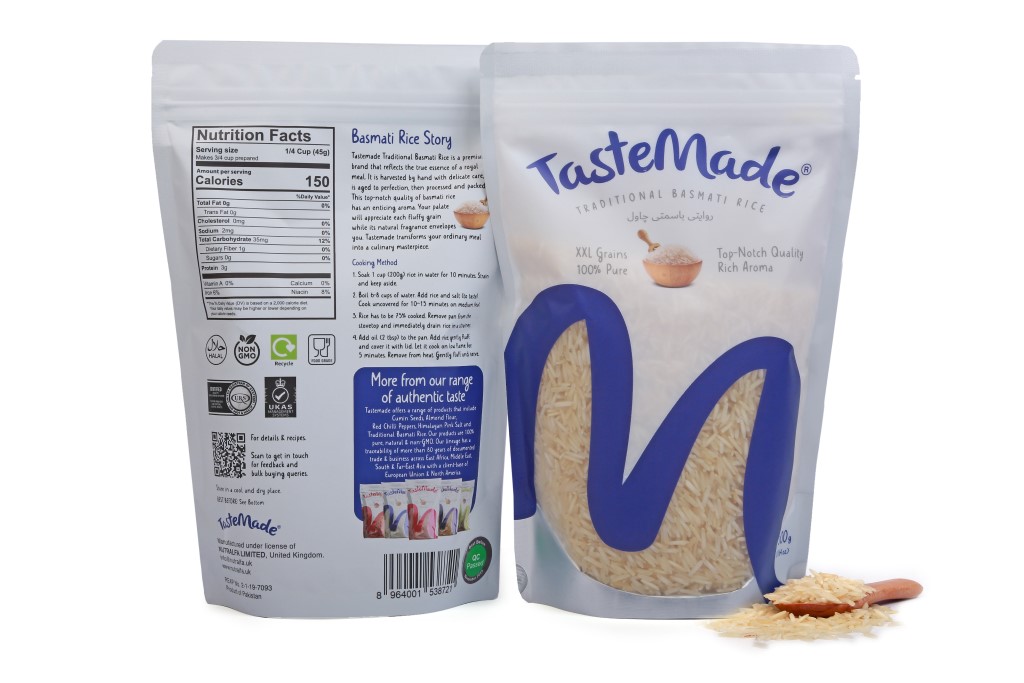 Description: TasteMade traditional basmati rice is a premium brand that reflects the true essence of a royal meal. This top-notch quality of basmati rice has an enticing aroma and it is harvested by hand with delicate care, is aged to perfection then processed and packed.
Origin: Pakistan
Brand: TasteMade
Scientific Name: Oryza sativa
Certifications:
- USFDA
- Non-GMO
- ISO 9001; 2015 HACCP
Storage Instructions: Store in a cool & dry place.
• 100% Pure
• XXL Grains
• Top-Notch Quality
• Rich Aroma
1. Soak 1 cup (200g) rice in water for 10 minutes. Strain and keep aside.
2. Boil 6-8 cups of water. Add rice and salt (to taste). Cook uncovered for 10-15 minutes on medium heat.
3. Rice has to be 75% cooked. Remove pan from the stovetop and immediately drain rice in a strainer.
4. Add oil (2 tbsp) to the pan. Add rice, gently fluff and cover it with lid. Let it cook on low flame for 5 minutes. Remove the heat. Gently fluff and serve.
Available in a 500g resealable stand-up pouch, packed using flavor locked technology. Has an easy to open tear-notch and a damp proof opening.